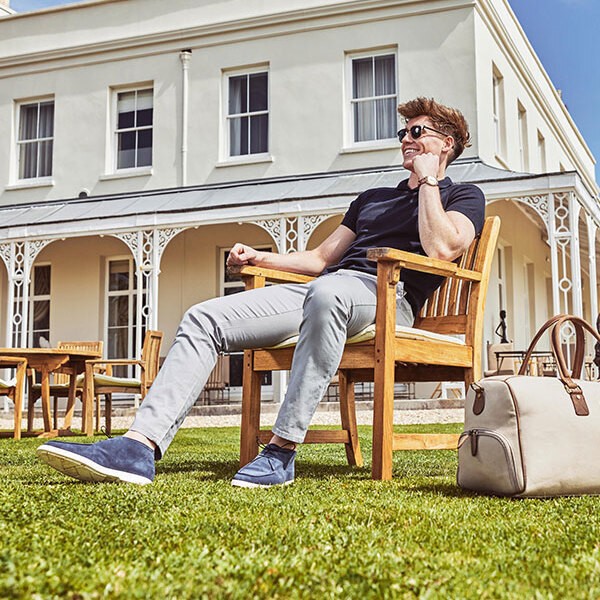 Herring Shoes is an English family business that was initiated in 1966 by Richard Herring. Their purpose revolves around delivering high-quality shoes from renowned English manufacturers like Barker, Church's, Cheaney, and Loake. Their commitment to service excellence is reflected in both their online platform and physical retail stores. Herring Shoes also proudly retails their exclusive Herring brand of footwear, designed to meet contemporary needs with a blend of appealing styles and exceptional quality. These products are a result of extensive insider knowledge of the English handcrafted shoe trade.
A fundamental objective of Herring Shoes is to underscore the significance of premium footwear in everyday life. Their warehouse is situated at Old Station Yard, Kingsbridge, Devon, TQ7 1ES, England.
The history of Herring Shoes is intertwined with the Northampton manufacturers, and they have nurtured strong relationships with key figures such as Mr Andrew Loake, William Barker, and Jonathan and William Church. Adrian Herring, the son of the company's founder, even worked at the Barker factory for a period to gain an in-depth understanding of English handmade shoe craftsmanship. Leveraging these valuable connections, Herring Shoes introduced their own line of footwear, produced in collaboration with Northamptonshire factories like Barker, Cheaney, Loake, Trickers, and Alfred Sargent. They also partner with specialist factories worldwide, selecting the most suitable manufacturer for each shoe style, and transfer their accumulated knowledge and experience to their customers.
Herring Shoes takes pride in offering a tailored range of products that cater to their customers' specific needs. By maintaining direct partnerships with factories, they have the freedom to craft unique designs and styles, setting themselves and their clientele apart. Their primary commitment is to provide exceptional quality and service through their direct links with manufacturing facilities.